Hi guys. Guess what I'm doing right now? I'm making hedgehog to take to the office tomozz.
Here in Belfast they have things called 'tray bakes' which are like what we would call slice. On a few occasions, people have brought them in to the office to share, only they've been those dreadful pre-packaged store bought numbers that aren't worth the margarine and corn syrup they're made from. I thought I'd make some proper hedgehog to share so i'm mixing butter and cocoa and crushing Marie biscuits as we speak.
Working Girl
is on TV in the background.
I keep catching glimpses of Melanie Griffiths' hair and fur coats out of the corner of my eye and thinking that surely this movie marked the end of the 1980s.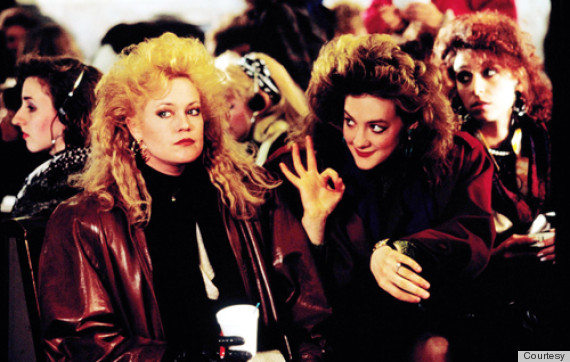 Was anything ever as 80s as this again? I don't think it was.